DerpyCon welcomes guests from all different fandoms! Continue to check back throughout the summer and fall to learn more about the guests that will be coming to Morristown this October.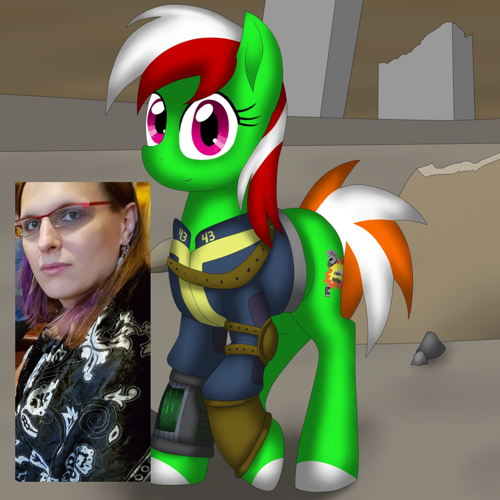 Fiaura The Tank Girl
Community Guest
Fiaura The Tank Girl does scientific analysis of fandoms from 40K to My Little Pony!
No fandom is beyond the look of the eye of science! In addition to this, she is the writer and author of Fallout: Equestria Dead Tree – the first legally published Fallout: Equestria Novel in the United States. The Actress for Queen Quake and Cato Sacarius. Come see the insanity she has brought together or what science can wrought for Merchandise pieces from Glassware and Tins to Metallic Prints and Bottlecaps!