DerpyCon welcomes guests from all different fandoms! Continue to check back throughout the year to learn more about the guests that will be coming to New Brunswick this October.
Dani Chambers
Voice Over Guest
Dani Chambers is an actress based in Dallas, TX. She has been acting on stage and film for the past twenty years, and has been performing voice-over work for the past five years. Performing in theater and short films has helped her acting skills to grow and develop tremendously, and she's enjoyed every minute of it!
Dani made her anime debut in 2017 as Chise Hatori, the title character of the show The Ancient Magus Bride. From then on, she has voiced plenty of roles such as Maharo from My Hero Academia: Heroes Rising Movie, Serval in Kemono Friends, Hina Sato / Odin in The Day I Became a God, Dahlia/Iris Hawthorne in Ace Attorney, Mary in Fairy Tail: Final Season, Otomi in MIX, and Funicia in ASTRA: Lost in Space. You can also hear her in SMITE as Plushie Artio and in Marvel Avenger Academy as Ironheart.
Dani is super excited to start getting into the convention scene, and can't wait to start new adventures! Be sure to follow Dani Chambers on Twitter @SkiniMini07, Instagram @danidchambers, and her website danidchambers.com for all kinds of fun updates!
Cynthia Cranz
Voice Over Guest
Cynthia Cranz is a native of Ft. Worth, TX, where she currently lives with her husband and five critters. She has steadily worked as a professional actress since graduating from Ole Miss in 1991, performing in the Dallas / Fort Worth area on stage, in commercials, television, radio, print, film, industrial videos, music videos, and her favorite….voicing characters for anime shows, movies and video games.
She is best known for her work in anime at Funimation Entertainment and Ochratron 2000. Her most notable roles are: Chi Chi in Dragon Ball Z (beginning in 1999 through current), Boton in Yu Yu Hokusho, Mitch in Case Closed, Paninya in Full Metal Alchemist, Bellemere and Onion in One Piece, and Mitzi on Chin Chan.
Other favorite roles include: Chieko in Princess Jellyfish, Rika in Summer Wars, Lupin The Third as Diana, Coach Momoe in Big Windup, Fei Ku in Negima, Hisae in Kodocha, Lisa in Soul Eater and Ferro in Gun Slinger Girl.
She has also voiced characters in such shows as: Shikabane Hime, D. Gray-man, Heroic Age, Beck, Tsubasa, Galaxy Railways, Sprial, Kiddy Grade, Fruits Basket, Spikeout and D7 Peacemaker.
Cynthia is incredibly honored to be here and looks forward to meeting fans and possibly making some new ones!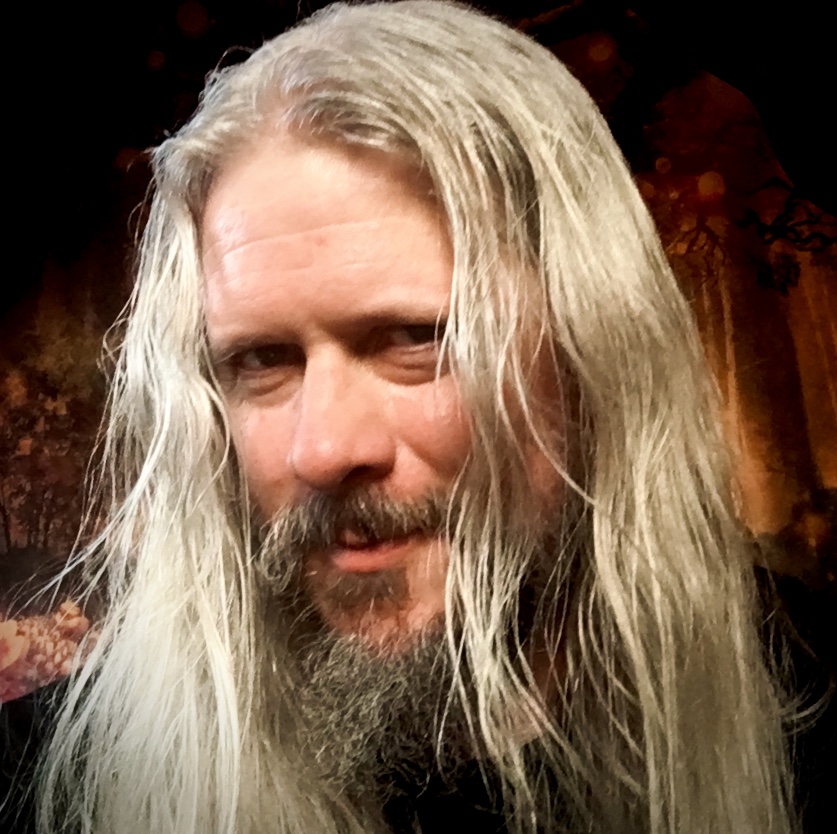 Dan Green
Voice Over Guest
Appearing Saturday/Sunday Only
Dan Green is best known for his voice work in the animated series Yu-Gi-Oh!, portraying the Pharoah, Atem, and Yugi Moto. Pokemon offered him a chance to voice many characters, including Mewtwo, Entei, Professor Birch, and one of his favorites, Treecko. Sonic X was another series Dan was grateful to be a part of, playing the no-nonsense Knuckles as well as Mephiles. He can be heard in Teenage Mutant Ninja Turtles, G.I. Joe Sigma Six, and dozens of other series and movies. Focusing more on audiobooks, teaching, and developing his original series in the last several years, Dan has also recently voiced video game and animation work reuniting him with some charactes some may recognize. Dan is always thrilled and humbled to interact with his fans.
Erica Schroeder
Voice Over Guest
Appearing Saturday/Sunday Only
Erica Schroeder is one of New York's premier animation voice actors, giving her voice to over 250 characters in the world of animation for television, film, and video games over the past 19 years. Erica voiced villainess, Ilvira, in the recent Netflix hit animated film Secret Magic Control Agency, ranked #1 in the world on Netflix in April of 2021 and #2 in the US. She also recently voiced Devos in Blizzard Entertainments acclaimed, World of Warcraft: Shadowlands and is featured on Afterlives. She also currently voices Lloyd in funimation's Suppose a Kid from the Last Dungeon Boonies Moved to a Starter Town, Cheese and Cat in Boy Girl Dog Cat Mouse Cheese, Meatball in Nickelodeon's 44 Cats, Wobbuffet, Eevee, Sylveon, Goh's Sobble, and Goh's Rotom Phone in Netflix's Pokemon Journeys and Nurse Joy, Fantina, Bianca, Grace, Ditto, Teddiursa, Meloetta, Pidove, Panchum, Tapukoko, and 50+ more Pokemon in various regions in the last 19 years! In the YU-GI-OH series she voiced 10+ characters in 5 of the series, including such characters as: Mai Valentine, Akiza Izinski, Dark Magician Girl, Mana, and Cathy Catherine. In addition, Erica is a Broadway/Stage actress and singer. She is also known for being active in the autistic community, promoting awareness and supporting her fans' challenges and triumphs.
Other notable roles include: Monkey D. Luffy in the Fox Box One Piece, Blaze the Cat and Wave the Swallow from the Sonic The Hedgehog franchise, Emma Frost in Joss Whedon's Stop Motion Comic Astonishing X-Men, Faragonda, Icy the Witch, Piff, Daphne, Squonk, Critty, and Kiko from Winx Club, Lyserg from Shaman King, Rai and Komorka from Tai Chi Chasers, Bridgette Verdant (Lettuce) from Mew Mew Power, Shiho from Ah! My Goddess, Scarlet Claw in Cutie Honey, Youshi in Giant Robo, The Spirit of the Mountain in The Boy who wanted to be a Bear (role shared with Sean Schemmel), The Witch in the Cannes Film Festival's Little Long Nose, and many more titles. Select newer roles and releases include: Number 24, Akudama Drive, Ride Your Wave, Veronica in Funimation's Arte, Anya Dostoyevsakya in Aria the Avvenir, Kiyoko in Tokyo Godfathers, FLCL3 (on Adult Swim!), Okko's Inn, Your Name, Gundam Seed, and Gundam Destiny, Melissa Trail inYu-Gi-Oh Arc V, Akemi in Zetman, Yurika Yamagiwa in Psychic School Wars, Zarafa in Zarafa, Nagako Aoki in Mai Mai Miracle, Astoria Rapunzel on Nickelodeon's (and Nick Jr.'s) fantastical Regal Academy.
Erica performed a song as the character of Elita in Signe Baumane's new animated feature with Cameron Monaghan and Emma Kenney of Shameless and Matthew Modine of Stranger Things, coming out later in 2021 titled, My Love Affair with Marriage. She also recently starred as Betsy in the episode titled, Do The Voice and Captain Kilowatt in the episode titled Justice Battalion in the award winning podcast, The Truth, featured on such shows as All Things Considered and This American Life among others. Erica is currently working on Dan's Green's anticipated illustrated audiodrama, Crossing The Gods as Dominea along with 12 other projects/series/Video Games, some yet to premiere and some on various seasons of longer running shows.
In addition to the Pokemon, Sonic and One Piece video games she has worked on, Erica has also voiced characters in: Smite, Pathfinder, Contra, Lego Legacy: Heroes Unboxed, Shadow Hearts: From the New World, White Day, Littlest Pet Shop, Dungeon Hunter V, Just Cause 3, Super Smash Bros (and Ultimate)., Insecticide, and many more.
As a theater and musical theater actress, Erica has also appeared on Broadway, Off- Broadway and regionally and sings on the original cast recordings of Jane Eyre, SHOUT! The Mod Musical and others! Erica has won a SALT award for My Mother's Lesbian Jewish Wiccan Wedding and an Outstanding Acting Performance Award in the 2014 Zed Film Festival for the television pilot, Zom-Com, playing opposite Dan Deluca and Sonic actor, Jason Griffith. Her favorite role by far is that of Mom to her two children.
To see more about what ERica is doing and what she's done to date, check out her Fan Page on Facebook, Instagram, and her Behind the Voice Actors page.